Estimated time to read it: 2 min 47 sec
If you are searching for a translator and type key words, i.e. "translator english spanish"  we find all the best known dictionaries and translation machines, instead of translation services providers, human translators.
Let's see the first page of Google results in this case:
Who doesn't know this tool? It translates English. Spanish. French. Detect language. English. Spanish. Arabic. Translate text … Type text or a website address or translate a document. Moreover, you can listen to the pronunciation and add your own translation, if necessary. It is a good dictionary but, in our opinion, there are a lot of mistakes in sentences translation. Don't forget that it is a machine. Machines don't understand the irony, the jokes, the idioms and they usually translate wrongly.
Translation to Spanish, pronunciation, and forum discussions. Wordreference let you translate in a wide variety of languages as: Italiano, Français, English, español, català, Deutsch, Svenska, Polski, Русский, Română, Čeština, Ελληνικά, Türkçe…Besides, we can look up synonyms, definitions, pronunciation, and a very good forums. Wordreference's forums have over 750,000 questions and discussions; and if you have a doubt with a verb, they include a verb conjugate section.
Bidirectional Spanish and English dictionary with audio pronunciation of the words, conjugation and Spanish Grammar. They also provide interesting articles about languages, verbs, words; in addition, we can find very useful resources about Grammar, images and audio cards.
It allows users to obtain free translations of text, documents, and web pages. The translation is generated by a computer, displayed instantly, and free.
translation.babylon.com
Translate English to Spanish online and download now our free translator to use any time at no charge.
Free Online English to Spanish Online Translation Service. They can translate text, words and phrases into over 50 languages.
lexilogos.com
Translate a simple phrase: it's only a basic help which needs to correct the result. Type a short text (up to 150 words) & select a translator.
Need to translate a non-English email from a vendor, a market study in Spanish, or a web form for your next vacation abroad? In today's fast-paced global marketplace we need to translate texts from Spanish into English for personal and/or business use. A Machine Translation technologies.
Search 1,000,000,000 translations. It is a translation tool combining an editorial dictionary and a search engine with which you can search billions of bilingual texts for words and expressions. Source website shown for all example sentences.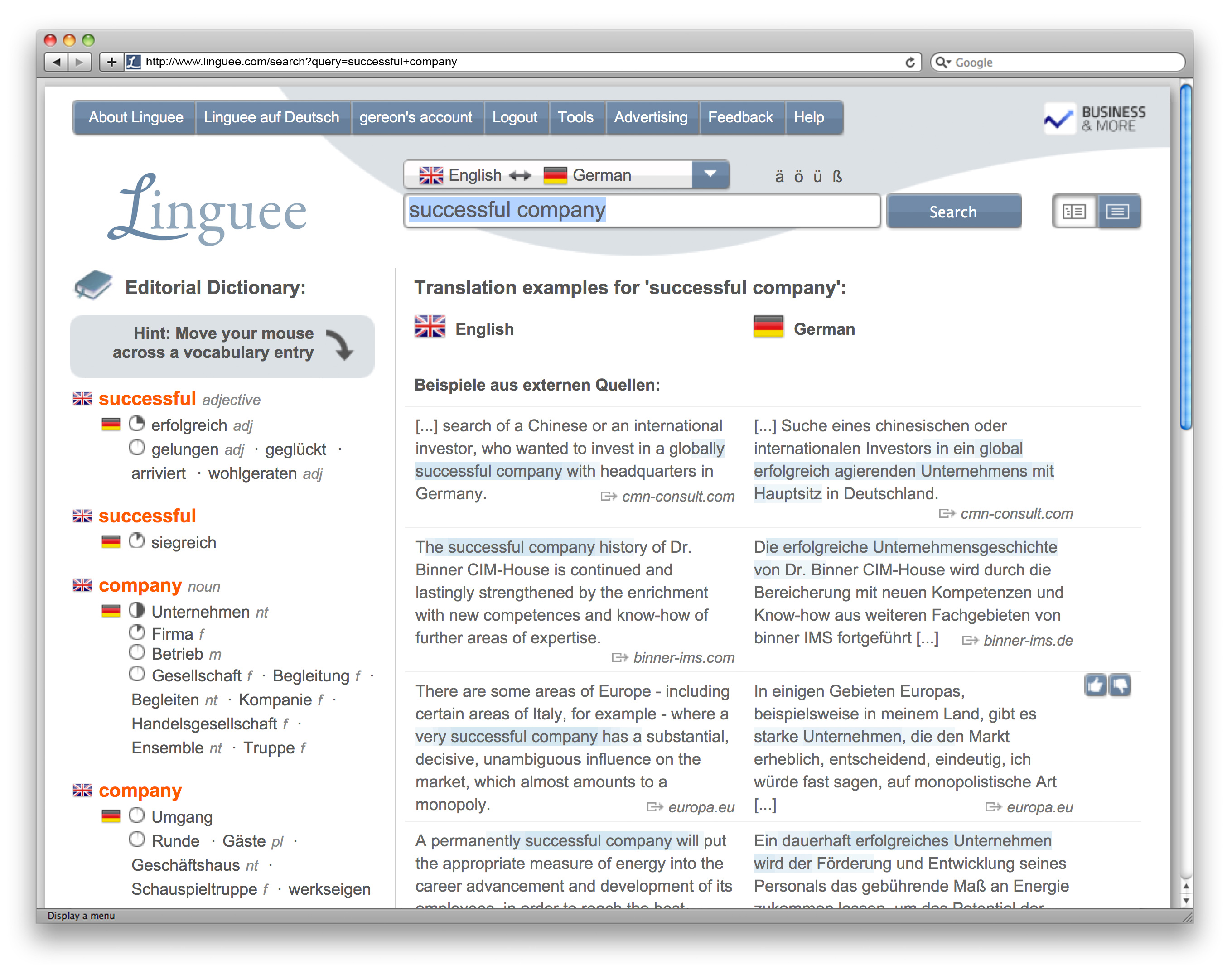 This is the first page Google's results. All of them are translation machine's sites. None is human translator. None is a team of skilled and experienced professionals. You can't find accurate and reliable services, only machines and dictionaries. Human translators must think about it. Why is this happening? Can we change it? How do we reach the first page of Google's results? Let's find a way. Together.
Thank you so much for your time and see you soon, here, in Translage.